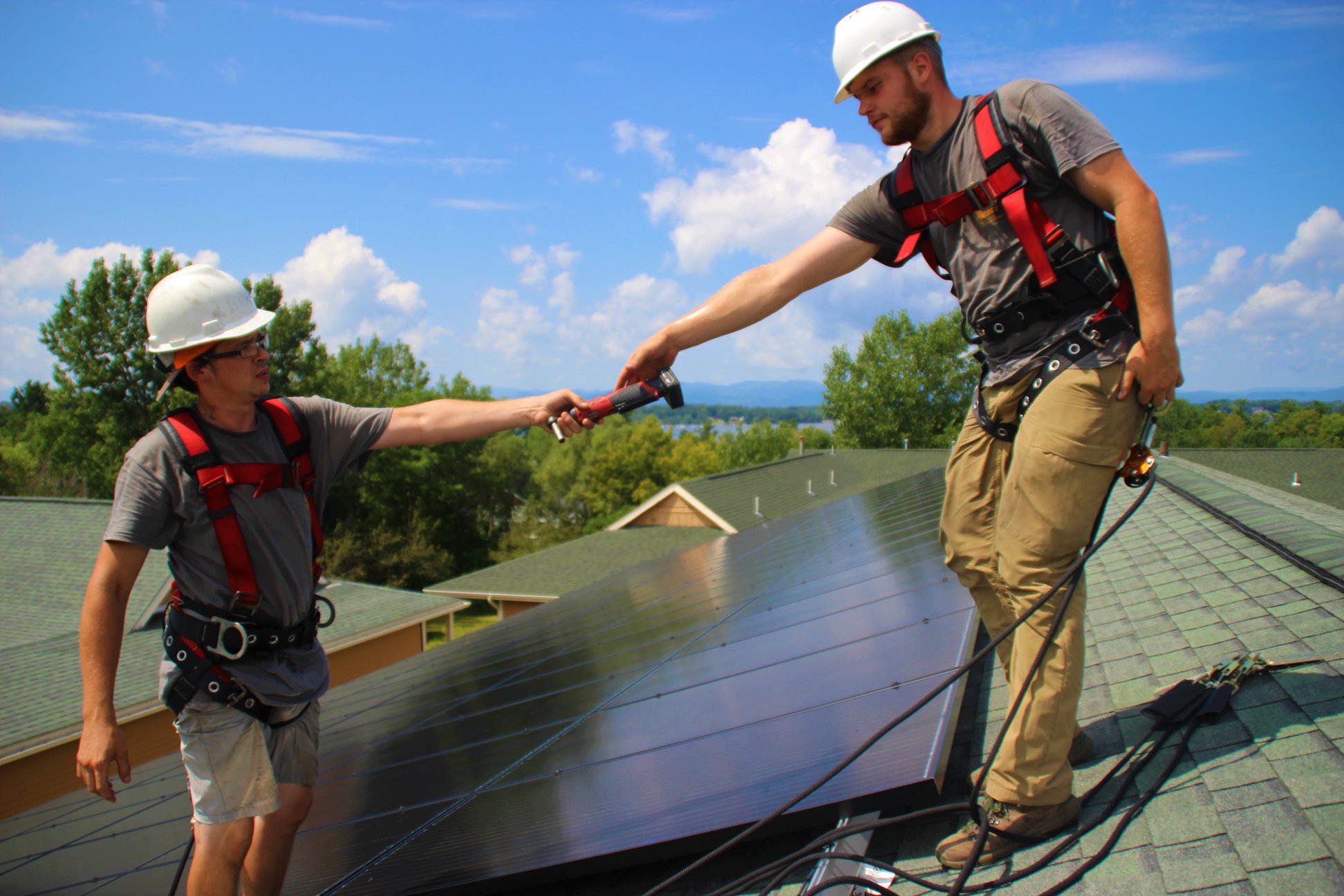 We sat down with members of our solar team and asked them two questions:
Why did you choose a career in solar?
Why did you choose a career with Building Energy?
Although everyone's answers and stories are unique, these six reasons our solar team chose a career with Building Energy stood out:
1. To Make a Positive Impact on the World
Our solar team is driven by Building Energy's mission to reduce the carbon footprint of buildings and preserve healthy building environments through conservation, efficiency, and renewable energy.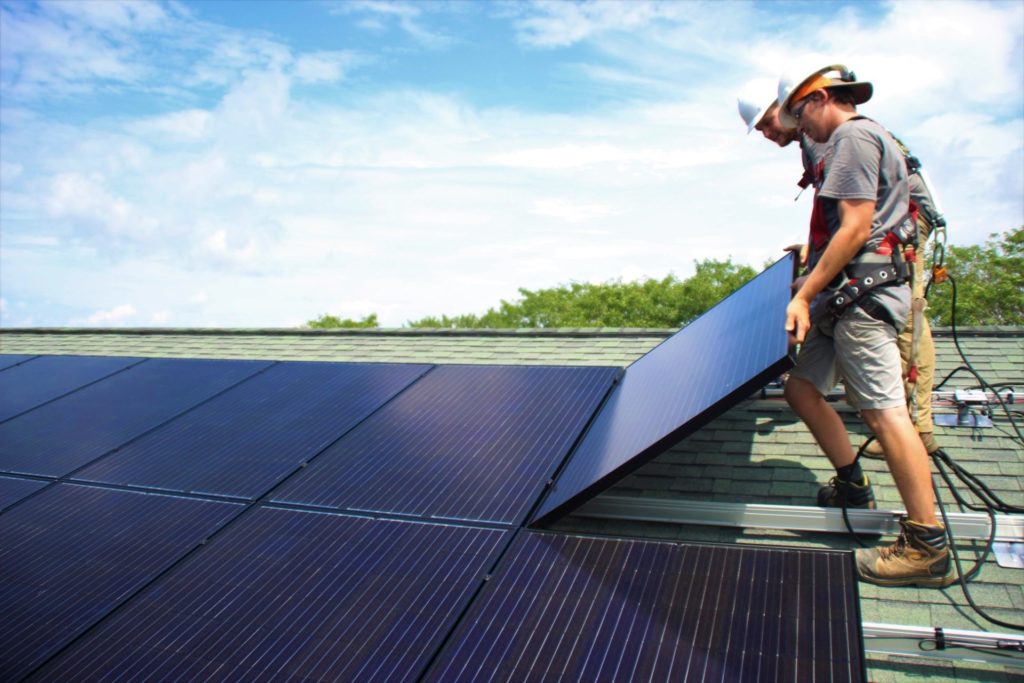 There are lots of ways to make a positive impact at Building Energy. Our solar installers Mike and Isaac enjoy doing daily work that is a part of the solution. They like to go home feeling good about their work. Joel Jackson, our lead technical sales representative, wants to contribute to a cleaner, healthier environment and work together with customers to save energy. Russ Flanigan, our senior energy specialist and project manager, wants to set a good example for his kids.
Overall, our solar team members said that they want to be good stewards of the planet and help reduce the global carbon footprint. At Building Energy, they are proud to do meaningful and rewarding work.
2. To Love What They Do Each Day
Everyone on our solar team mentioned that they like to travel (especially around this beautiful state of Vermont) and meet excited customers. Often, our customers have always dreamed of going solar. Our team is proud to be a part of making those dreams come true.
Plus, our solar installers enjoy working outside. They are constantly honing their hands-on skills while thinking creatively.
3. To Launch a Career in a Fast-Growing Industry
Nik Ponzio, our senior solar project engineer, chose a career in solar because solar is a fast-growing industry. Our installers said the same thing. They wanted a career with a lot of opportunities for job growth. Isaac added that each year, new innovations keep pushing the solar industry forward.
4. To Think Globally and Act Locally with a Small, Vermont-Owned Company
Since Building Energy is a small, local company, our solar team gets to know and connect with all their coworkers. Our installers enjoy being on the same page as members of the weatherization and construction teams. Plus, the customers they work with get quick and reliable service. Outside of work, our installers can easily and proudly showcase different solar installation projects they have worked on to friends and family, especially projects on commonly trafficked roads (e.g., Quality Inn, simpleroute, and Hinesburg Town Garage to name a few).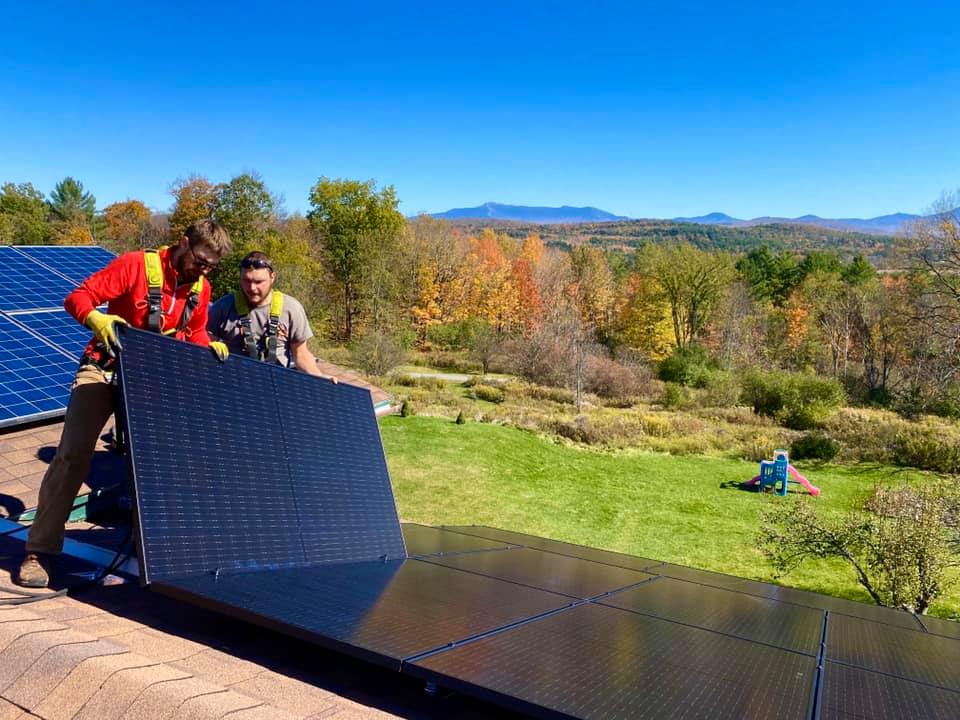 5. To Work For a Company That Will Stick Around
Building Energy started out as Northeast Construction in 1981. Over the past forty years, we have grown into a resilient and well-respected company that Vermonters can count on for a variety of quality products and services.
Since Building Energy also specializes in weatherization and construction, our solar team members can rely on and work with those teams too. Indeed, they have noted times when it has been useful to have a friendly coworker who is a carpenter and can help push projects forward.
More than that, our solar team takes pride in working on a building that each of our teams has touched. A recent project at Hemlock Ridge brought together our solar, heat pump, and weatherization teams. Eric, our lead solar installer, said it best:
"Here at Building Energy we not only do solar, but we can make net-zero energy homes. Building Energy can build homes, insulate them, create energy through solar, and install efficient heat pump systems. Being net-zero energy is a great goal, and all of us at Building Energy make that dream a reality for our customers."
6. To Work For a Company Invested in Professional Development
At Building Energy, our solar team is encouraged to learn and grow. They are mentored by our knowledgeable staff who work hard to keep our teams interested, activated, and moving up.
Day-to-day, our solar team members do not get pigeon-holed into one role. Each day is different and exciting. Our team cross-trains in solar and heat pumps and they get involved in each part of the installation process. Mike especially enjoys getting to see and work on a project from start to finish.
Year-round, our solar team tackles a variety of projects at a variety of sites. One week, they might be installing a wall-mounted heat pump and a ground-mount solar system. The next week, they might be adding rooftop solar panels to a barn or to a commercial building.
In summary, not only do the solar team members get to advance a career in clean energy, but they get trained in high-efficiency heating, making them much more competitive and skilled in their field.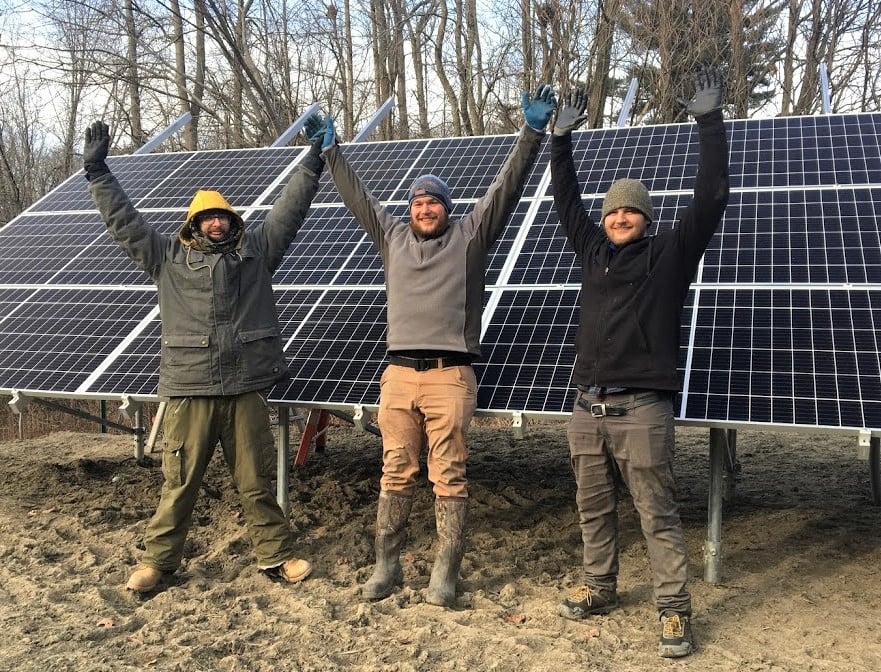 Ready to launch a career with Building Energy?
We are always looking for talented people to grow with us. We offer stable year-round work, competitive pay, and benefits. Salary is based on experience and qualifications. Previous experience is preferred but not required. We are always willing to train the right candidates.
Check out our careers page to learn more and apply!