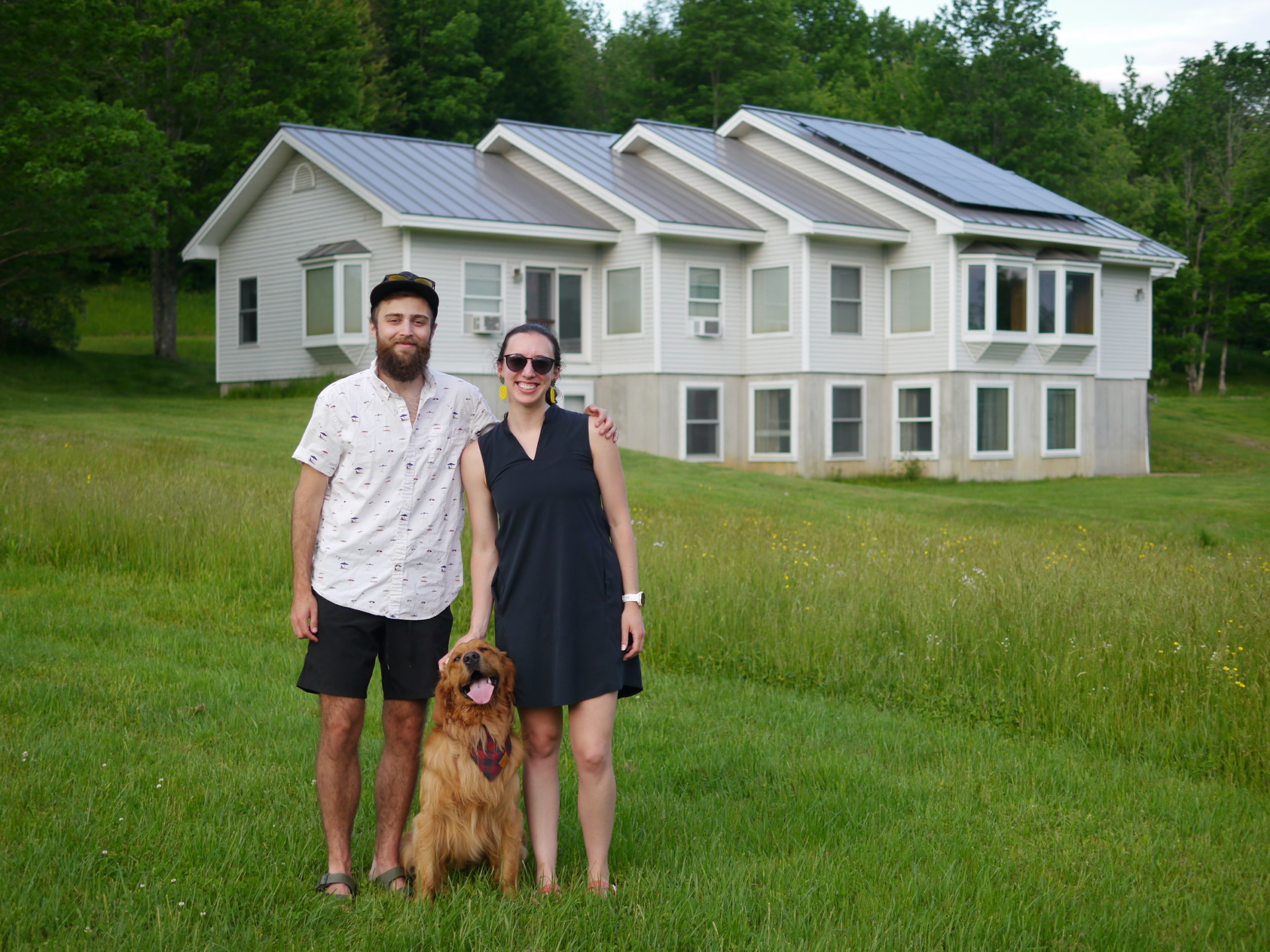 At the end of January 2021, Building Energy helped Lauren and Tracy secure solar savings before incentives decreased on February 1st, 2021. By late March, our solar team installed 28 solar panels on their beautiful new house and garage in Waterbury Center.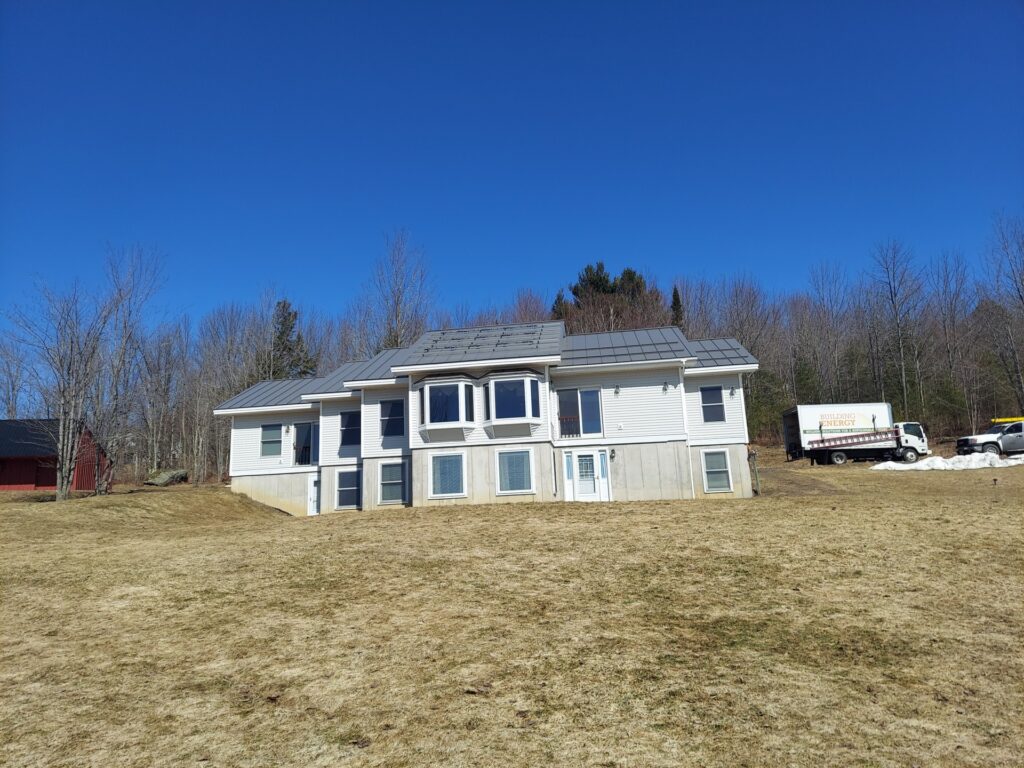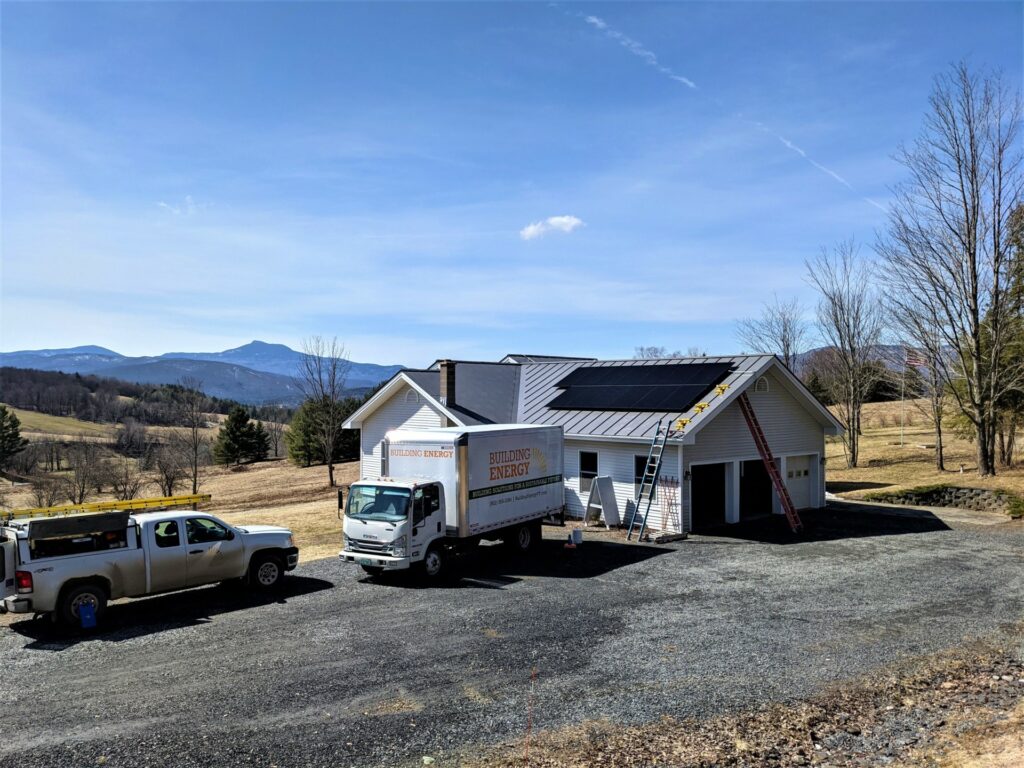 What are the numbers?
The 9.52-kilowatt (kW) solar electric power system is estimated to produce 9,657 kW-hours (kWh) per year. Over 30 years, the system is estimated to produce a total of 269,654 kWh! Plus, Lauren and Tracy were able to take advantage of the 26% federal tax credit and save on their energy bills.
What do Tracy and Lauren think?
We got several proposals from different developers when we first decided to go solar. Ultimately what made Building Energy stand out was their experience in Vermont. Knowing that Building Energy has been serving Vermont since 1981 gave us the peace of mind that they have a product customers keep coming back to and that if we ever need anything in 10, 15 or 20 years, they'll still be just a phone call away.

We were able to finalize our contract and roof design with Building Energy in January and we were producing power by the end of March. The installation team did a great job, and we were able to go about our days working from home while they installed.

We are very happy we decided to go with Building Energy and would recommend them to a friend. If we ever decide to do further energy projects on our home, we will be reaching out to Building Energy.
Congratulations Tracy and Lauren!
We greatly appreciate your business and would be happy to help if you move forward with any other energy projects.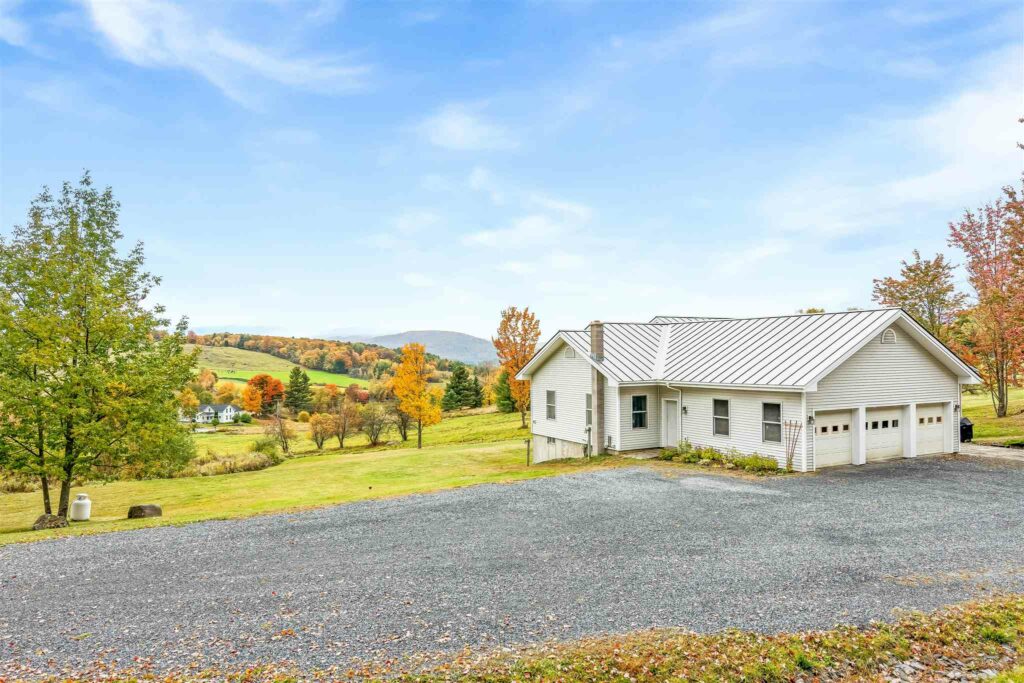 Check out and share this video story with your friends and family!
Do you want to secure solar savings too?
Solar incentives decrease again on September 1st, 2021. Reach out to secure solar savings this summer!
For a free solar estimate, get in touch with us at 802-859-3384, email [email protected], or fill out our contact form.