Exciting news for the town of Huntington, Vermont! A new solar project was just completed with the help from Energy Independent Vermont and the Huntington Energy Committee.
A new 39.5 KW system has been installed on a public building! This clean energy will go to several town power accounts as well as Beaudry's Store, an integral part of Huntington's downtown!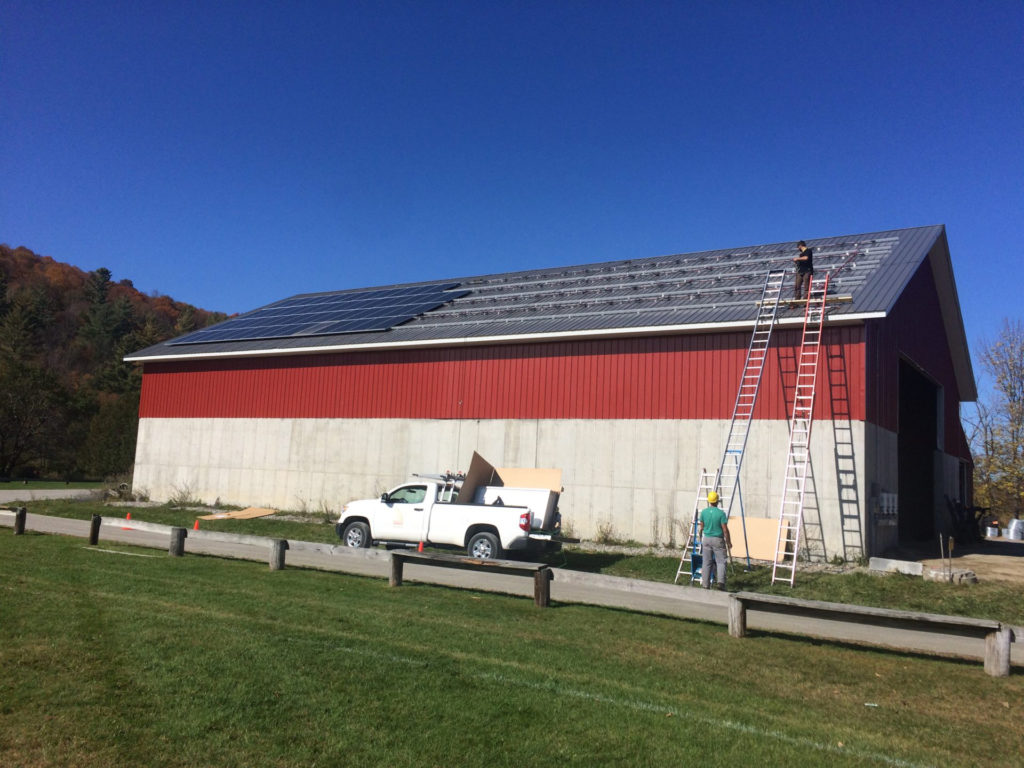 Many places are warming up to the idea of creating several smaller arrays in various locations versus one centralized power generation place. In this way, towns can reduce the visual and spacial impact, while still providing renewable energy for their area!