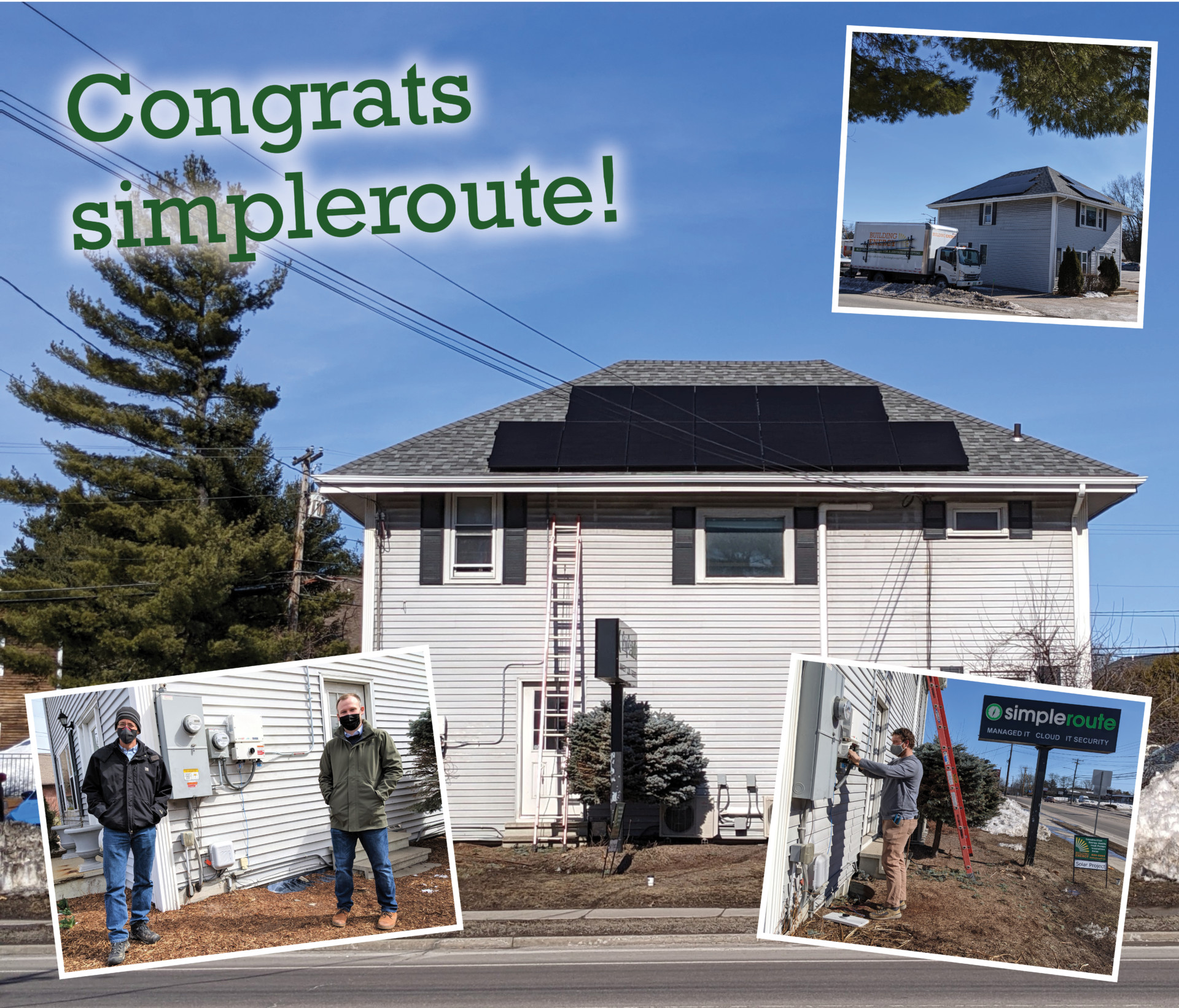 Building Energy congratulates local company, simpleroute, on the installation of a new 10.88 kW solar electric power system in South Burlington! The system will produce over 9,600 kWh of solar energy per year, save the company over $1,600 per year on energy bills, and provide over $10,000 in tax credits.
Why did simpleroute go solar?
Gracing the entire roof of the building on Williston Road are 32 sleek, all-black solar panels producing clean energy for this leading IT-managed service provider. The President of simpleroute, Brett Johnson, had a solar system on his wish list for a while given that his business is "heavy on power usage due to the nature of what [they] do." Brett further explains: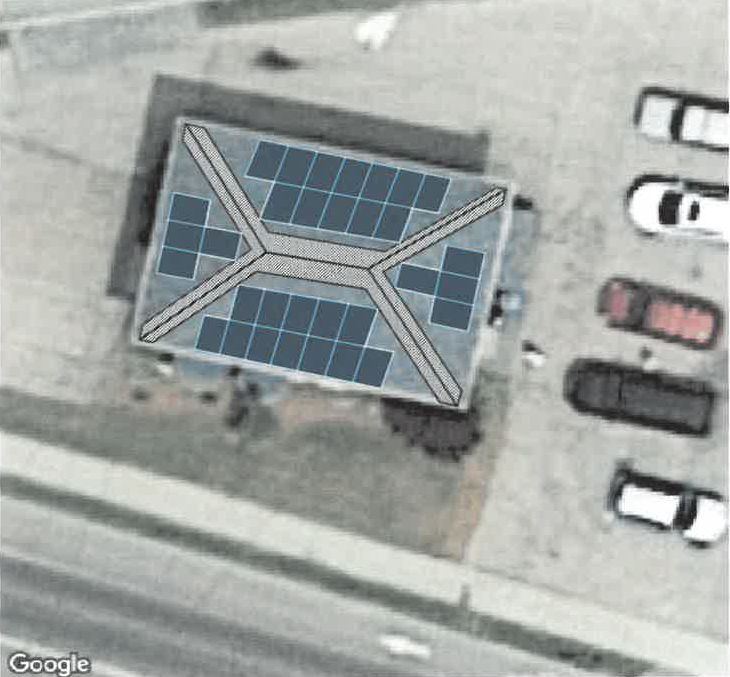 "While we try to be as green as possible in choosing computing equipment, that only gets you so far. Going solar didn't just make financial sense, it also helps offset the environmental impact of operations and allow us to be better neighbors."
Why did simpleroute choose Building Energy?
Brett first heard about Building Energy and our lead solar engineer Nik Ponzio from an employee at simpleroute, Peter Pembroke. As a former employee of Building Energy, Peter spoke highly of our work and could recommend Nik as a terrific contact. We greatly appreciate referrals like this one, which often lead to successful projects and long-term connections with customers who might later decide to take on other projects, such as more solar, heat pumps, weatherization/insulation, or green construction.
When asked why he chose Building Energy, Brett said:
"We specifically chose Building Energy as we wanted a company with a proven track record who could provide realistic estimates on system generation and that we were comfortable with."
How did the solar design and installation go?
In mid-December 2020, Brett reached out to Nik for a solar proposal and signed a contract the very same day. This day marked an important milestone for simpleroute as the company committed itself to a renewable energy future. As an extra perk, simpleroute also locked in tax credits before the year rolled into 2021. Brett noted that he "appreciated the quick turnaround" and was excited about the solar installation.
Installed by March, the solar system was turned on by April 1st, and that is no joke! Brett remarked that:
"We knew we made the right choice as our install progressed. The team was great with communication, fully handled all aspects of install including construction and permitting, and went as far as to even vacuum their workspace to leave our office clean."
How will this solar system benefit simpleroute?
The system will save simpleroute over $1,600 per year on energy bills. As a result, this should offset over 50% of their electric use and cut their energy bills in half. Additionally, the system will provide over $10,000 in tax credits, plus accelerated depreciation. In closing, Brett stated that:
"We're thrilled to have found a reliable partner and highly recommend Building Energy to anyone considering going solar."

Thank you to Brett, Peter, and the team at simpleroute for taking this important step towards a sustainable future!
Reach out for your own free solar estimate today or call 802-859-3384.