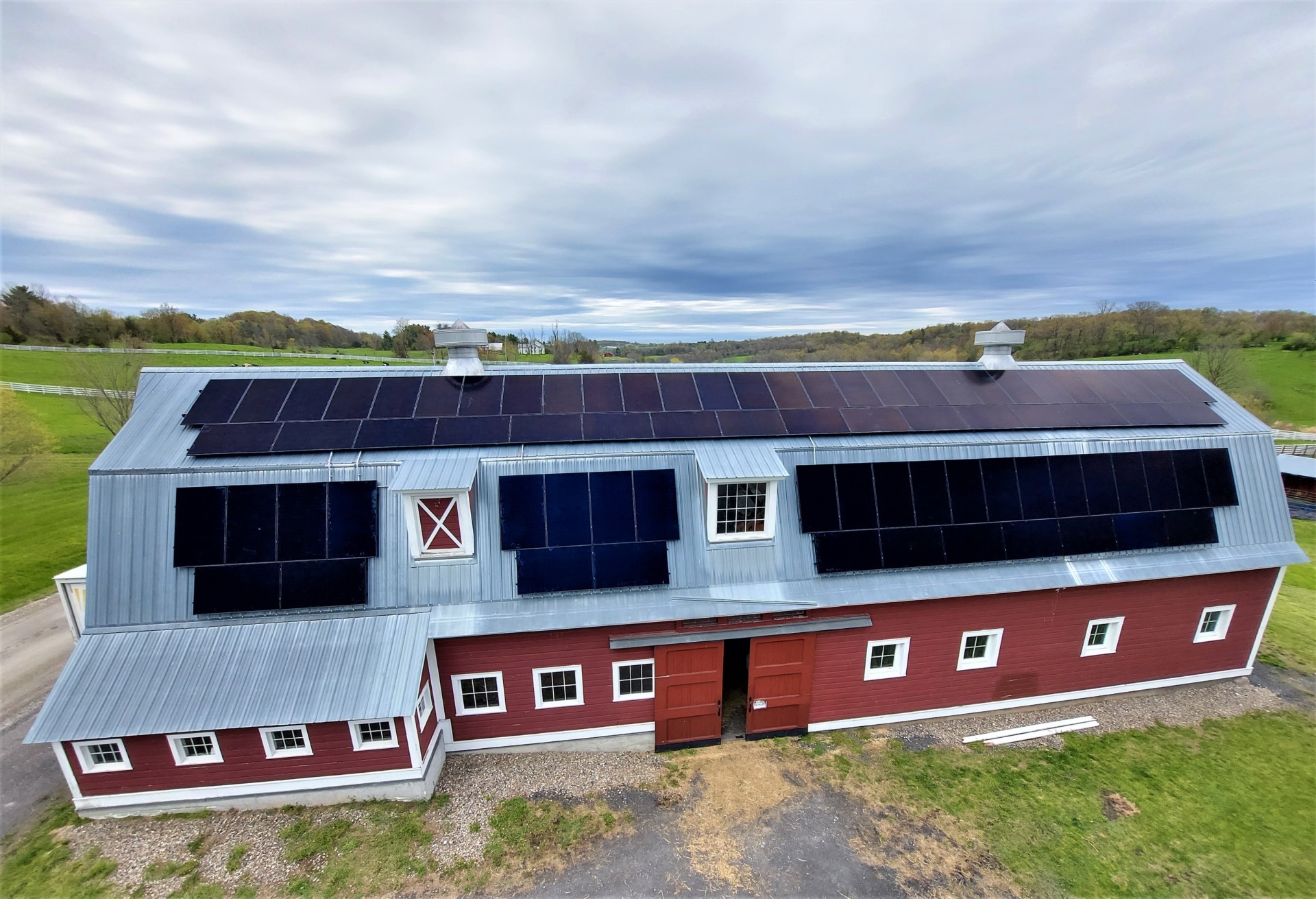 Lissy and Bill, two of our longtime customers, have gone solar with Building Energy – again! For over 15 years, they have been talking solar with our senior solar project engineer, Nik Ponzio. Most recently, Nik and our solar team helped design and install a 25.84 kW rooftop system on their barn. Over the next 30 years, Bill and Lissy can expect these 76 all-black panels to produce over 750,000 kWh! In addition, Bill and Lissy worked with us to conduct an energy audit, install heat pumps, and take advantage of current solar incentives.
How did it all start?
In the 1990s, Lissy and Bill had to decide whether to power their new home with solar or kerosene. For them, the choice was obvious: solar or nothing. Indeed, since 1993, they have vowed to only have clean energy.
Lissy had a great experience working with Nik on their first small off-grid system and noted:
Nik was great and always attentive. He easily and quickly responds, and really knows his stuff.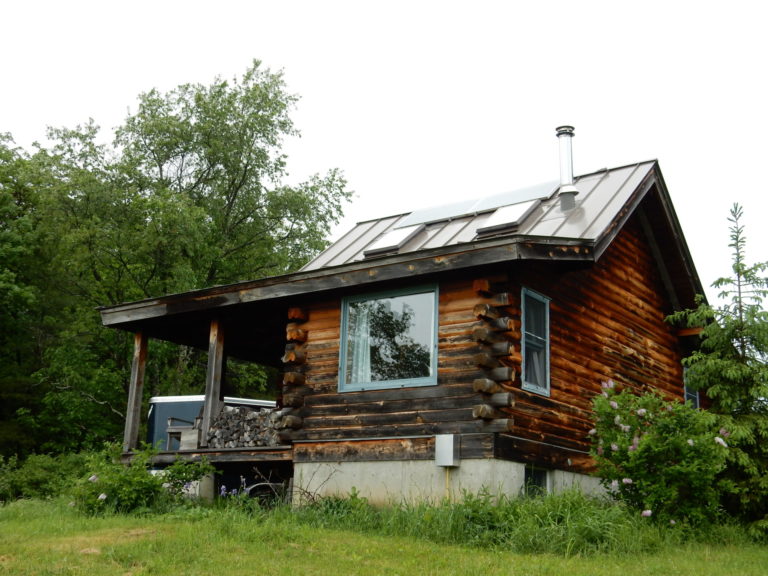 What are the latest solar projects?
A couple of years ago, "when the movement toward solar got more popular," Lissy and Bill needed a battery and system upgrade. Lissy tracked down Nik to help with these new installations. After a free site evaluation and consultation, Nik designed a 6.2 kW off-grid solar system. In the fall of 2019, Building Energy installed 20 rooftop panels on their barn.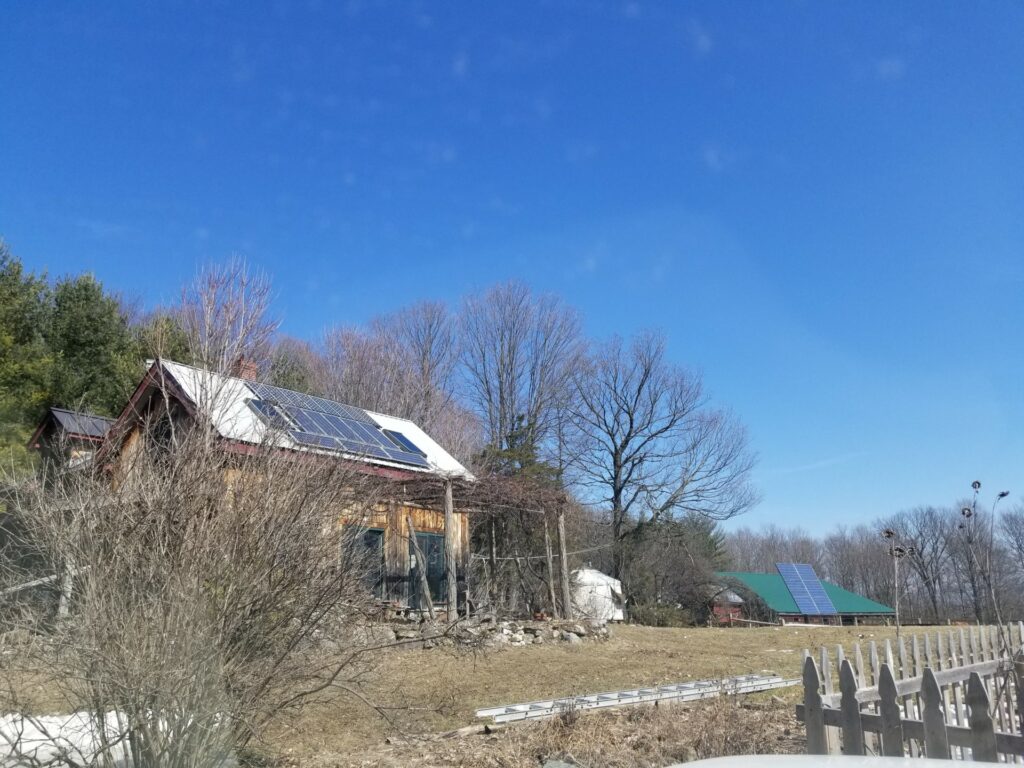 A year or so later, Lissy and Bill reached back out to Building Energy about another solar installation. Lissy said:
It was a no-brainer to call Nik, who is the most trustworthy, easiest to work with, and straightforward.
During the project, our solar team powered through the snow (in the middle of May) and exchanged glances with bison grazing on a farm below. Over the course of the installation, Lissy and Bill got to know our solar team and even enjoyed a BBQ dinner with them, noting:
I could see their good chemistry and comradery, and that the team felt proud of the project. It felt good to be a part of that and I couldn't have been happier with how it went.
In total, Lissy and Bill can power the house, three barns, and a rental apartment with the solar energy produced by these panels. Plus, they donate 10% of the power to Abenaki Helping Abenaki (AHA). Chief Don Stevens of AHA owns the bison our team admired from atop the barn, supports food security efforts, and donates to the local food shelf.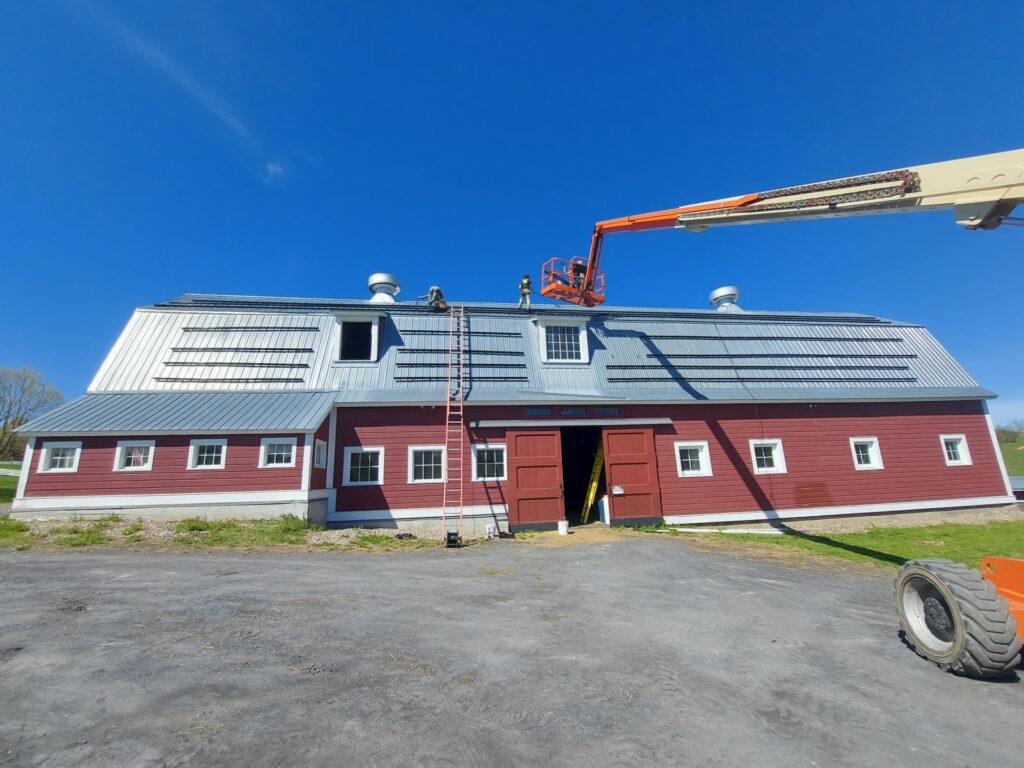 What about their heat pump installations?
Once Lissy and Bill realized they were going solar, they started to consider heat pumps too. Following the installation, Lissy had this to say:
Heat pumps are clean with no noise and nice heat. The AC in the summer is mind-blowing and we're 100% satisfied. The heat pumps do not cost anything thanks to our solar and the solar bill will pay for itself over the years.
Congratulations Lissy and Bill!
Thank you for choosing Building Energy! The decision to invest in heat pumps, solar energy, and weatherization is an important one, and we appreciate your business over the years.
If you are considering solar, contact us to schedule a free estimate by calling 802-859-3384, emailing [email protected], or filling out our contact form.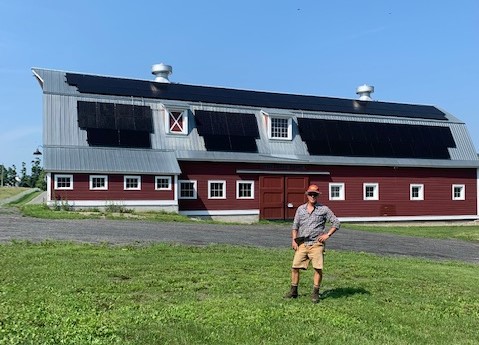 Check out and share this video story with your friends and family!