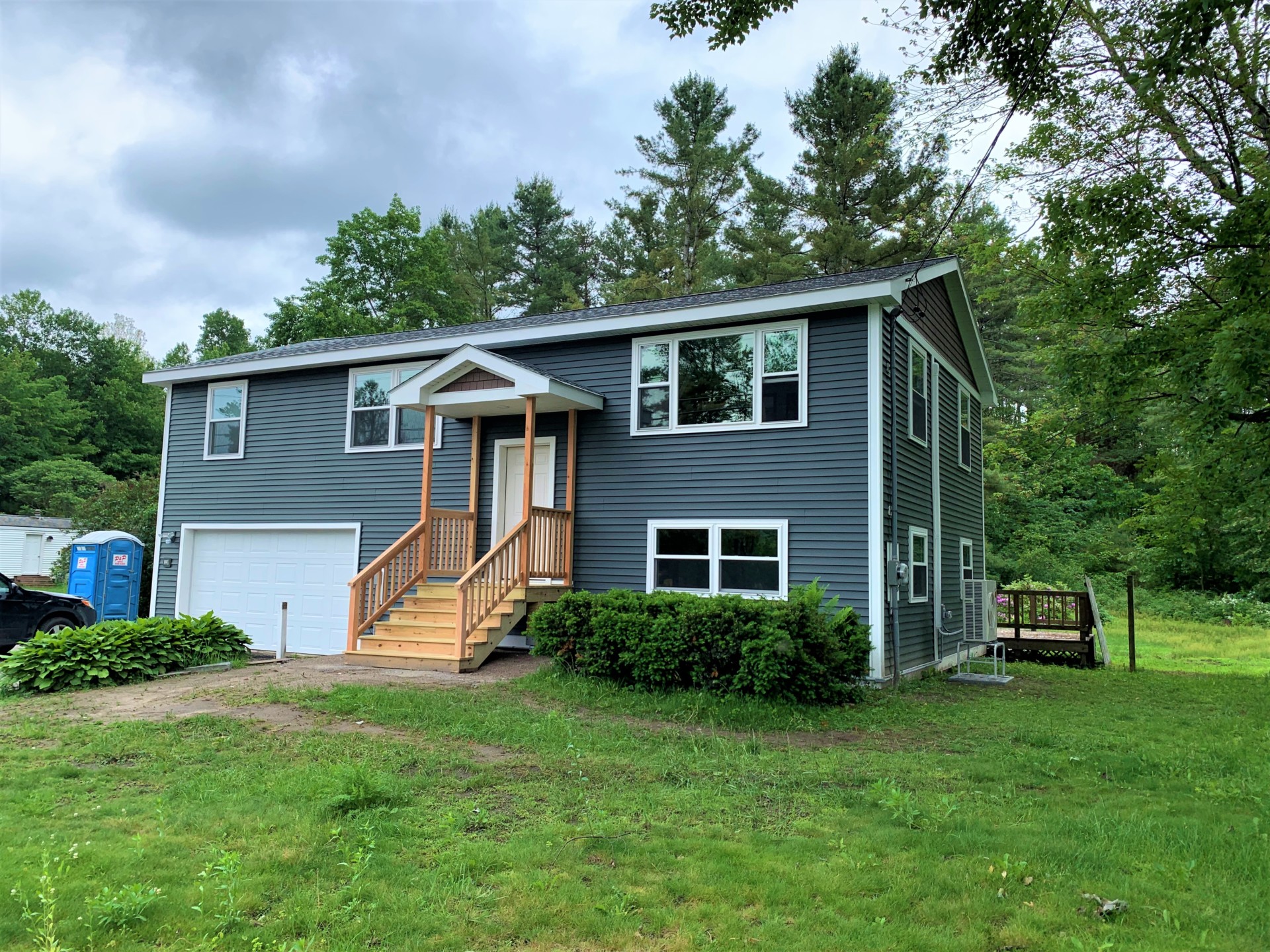 From an energy audit to a renovation!
What a transformation! One of our wonderful and longstanding customers invested in an energy audit, renovation, and heat pump with Building Energy. After completing these projects, this customer – referred to as V.M. hereon – noted a "remarkable improvement" as well as lower energy costs and increased comfort.
How did Building Energy get involved?
About six years ago, V.M. was interested in completing a home energy audit. With the energy audit, V.M. aimed to fix ice dams, reduce utility expenses, improve energy efficiency, and address health and safety concerns. After reaching out to Building Energy, V.M. scheduled an audit with one of our BPI Certified Energy Auditors.
In March 2015, our energy auditor conducted a thorough inspection of V.M.'s home, appliances, heating systems, and thermal envelope. Following the audit, our auditor sent a detailed written report with his findings, energy-saving tips, and work recommendations for energy improvements. He also included itemized costs and estimated applicable rebates. In V.M.'s case, our auditor recommended window replacement, insulation, heat pumps, and roof replacement.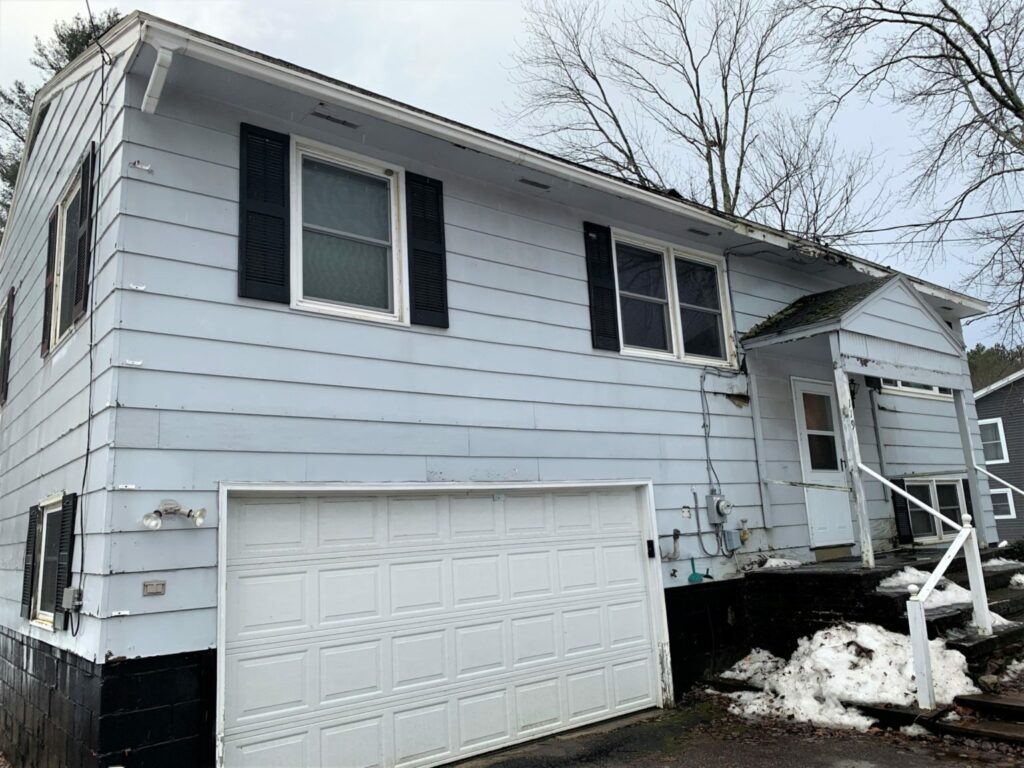 What projects did Building Energy help with?
Starting in 2018, V.M. worked with our construction sales manager, Bryan Bergeron, to launch multiple projects with Building Energy, including a heat pump installation, insulation, and renovation. Putting their carpentry skills to work, our construction team helped with residing, rot repair, fascia and soffit replacement, and window and door replacement. Our weatherization team properly air-sealed and insulated the home. Plus, our heat pump team installed a new ductless heat pump for year-round cooling and heating. With a comprehensive project like this one, our teams could all work together to help V.M. and demonstrate our whole-systems approach to building performance.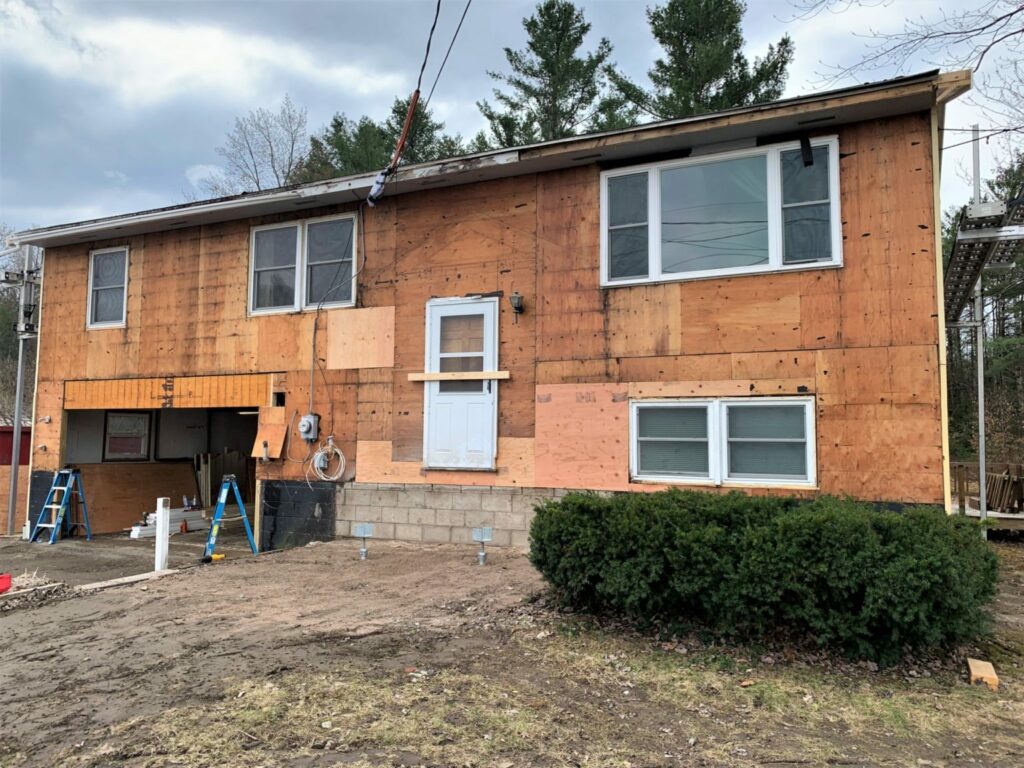 So, what does V.M. think?
We contacted several contractors but went with Building Energy who we also had dealt with for our home energy audit several years prior to beginning our renovation. Our house needed some major work to the entire exterior to upgrade crumbling composite siding and replace a roof nearing end of life. It made sense to take the time to upgrade our oil boiler, add insulation and seal any gaps.

Building Energy got the job done as projected but was also flexible enough to allow us to add on installation of a ductless mini split heat pump which has proved a valuable investment in this summer's repeated heat waves. Our final home energy audit showed remarkable improvement and our current lower energy costs and comfort further bear this out.
Congratulations on all of your home improvements, V.M.! Thank you for choosing Building Energy.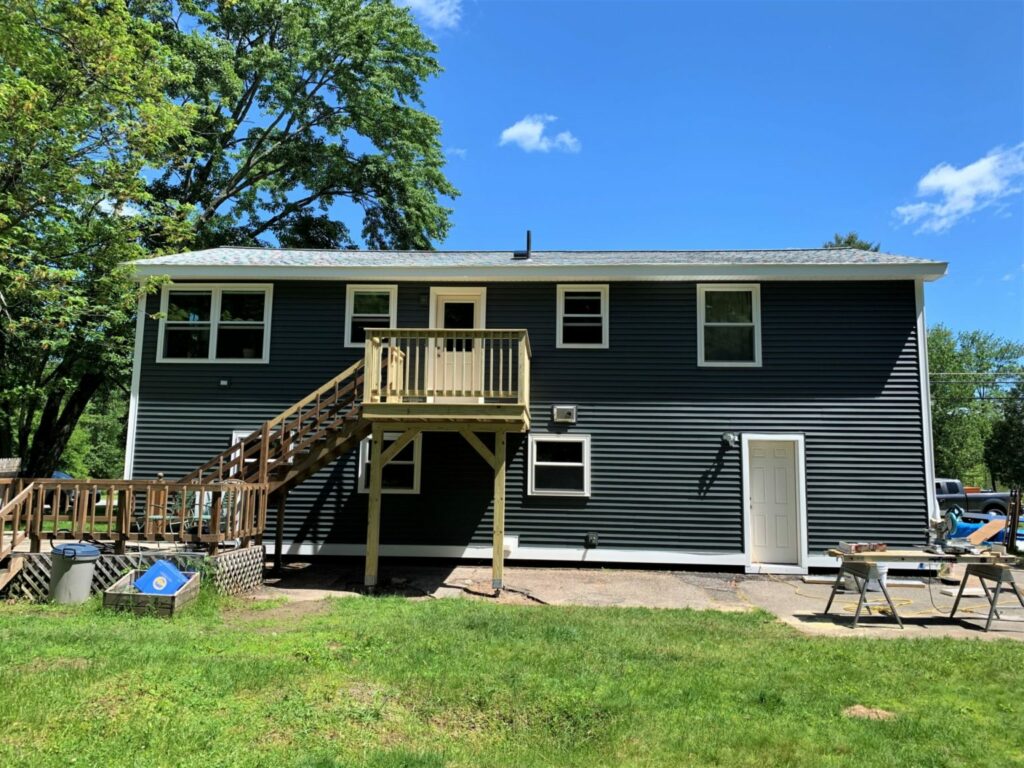 Check out and share this video story with your friends and family!
Would you like to get started on your own home performance projects?
At Building Energy, we use a holistic or whole-systems approach to building performance. We specialize in high-performance homes and incorporate conservation, efficiency, and renewable energy.
In addition, our team is more than happy to help you secure available local and state-level incentives and rebates. From Efficiency Vermont, Vermont Gas (VGS), and Washington Electric Co-Op to Green Mountain Power, Burlington Electric Department, and more, we can work with you to determine which rebates you may be eligible for.
If you are interested in launching your own home projects, reach out to us. You can give us a call at 802-859-3384, fill out our contact form, or send an email to [email protected].