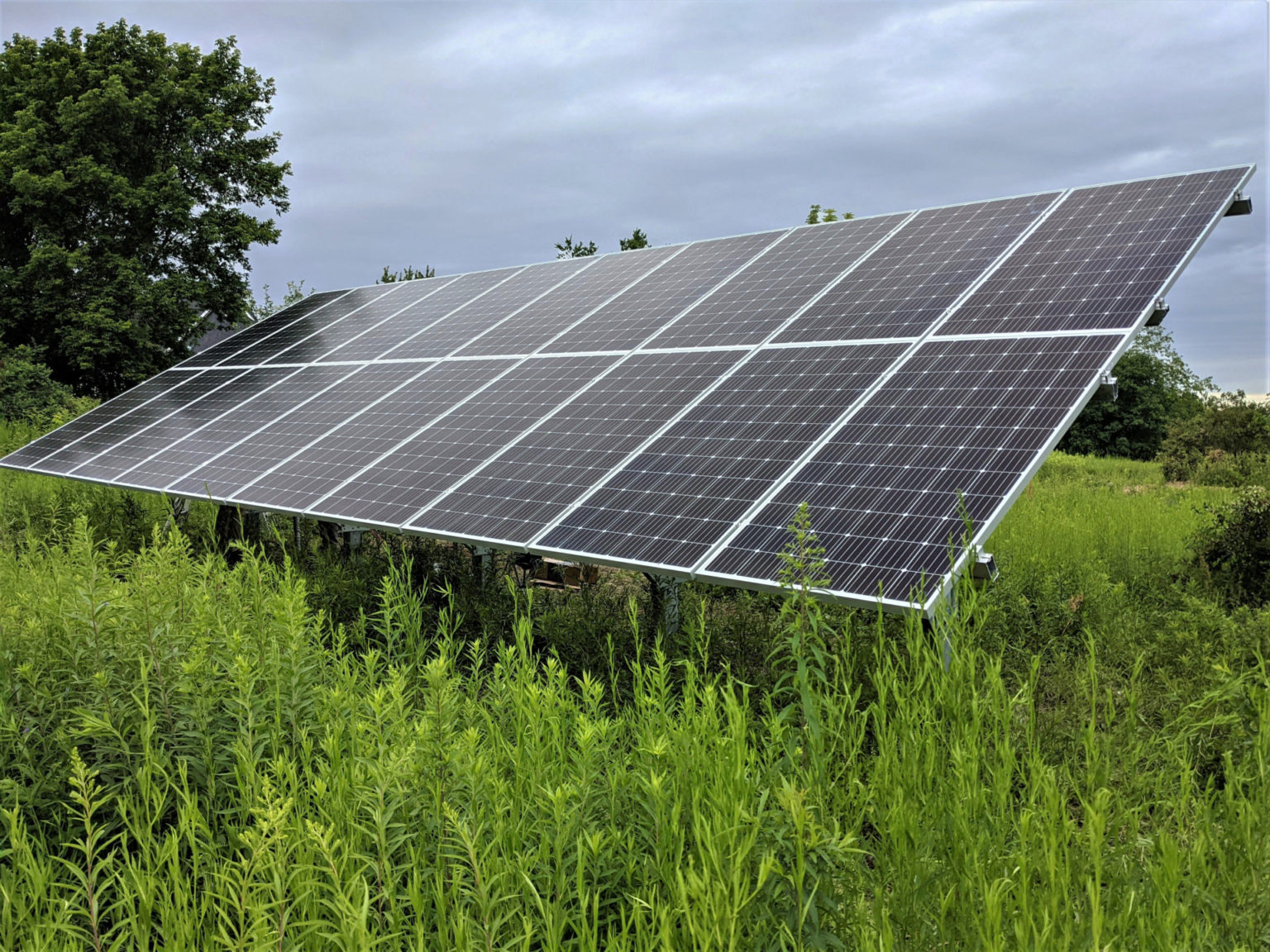 Ted and Kim recently flipped the switch and are now running on solar. Since purchasing their home in fall 2019, Kim and Ted have been investing in energy improvements and getting involved in local sustainability efforts. Building Energy entered the picture in January 2020 when Ted and Kim reached out about heat pumps. Since then, our teams have designed and installed a heat pump and a solar system, helping them towards their goal of net-zero energy.
How did Kim and Ted get started?
In 2020, Kim retired from parish ministry to focus on fighting climate change. For over a year, she has been involved with Sustainable Williston. Alongside other Willistonians, she works to identify opportunities to reduce the consumption of natural resources and create sustainable solutions to environmental challenges. Through Sustainable Williston, Kim has worked on tree planting, recycling, and energy planning projects. She also travels the state to preach and share information about energy efficiency, Efficiency Vermont, and CVOEO with community members.
Not long after moving into their home in 2019, Kim and Ted worked with Efficiency Vermont to go over the steps they could take to improve their home's energy efficiency. Less than two years later, they are nearly off propane and have a new heat pump, heat pump hot water heater, electric lawnmower, and solar system. Committed to living sustainably, they also care for an apple orchard, remove invasive species, and protect habitat for birds and pollinators on their property.
Prior to choosing a contractor, Ted researched their options and spoke with friends and family about their experiences. Ted chose Building Energy because Building Energy had high ratings and was recommended by friends in Williston. We love getting recommendations and referrals like this one, which often result in other successful home performance projects.
What were the heat pump and solar installations like?
In January 2020, Joel Jackson, our technical salesperson, met with Kim and Ted to discuss heat pumps. Less than a month later, the heat pump installation was underway and completed. Joel worked with Kim and Ted to secure various rebates, including ones from Efficiency Vermont and Green Mountain Power. Kim noted how the heat pump and heat pump hot water heater have done a great job dehumidifying their basement.
By the fall, Ted and Kim reached out to us about going solar. After a solar site consultation, Joel sent a proposal for a 7.7 kW solar system with 20 panels. Kim and Ted decided to move forward in January 2021. Not only did they secure the federal investment tax credit, but they also secured the state solar incentive before it decreased in February.
Installed in July 2021, the solar system is expected to produce over 9,000 kWh every year. In 30 years, Ted and Kim will have produced over 260,000 kWh from their system. For Kim, the "cool website to see what you're producing" is an extra perk (to see what this website looks like, check out the monitoring page for our solar installation on the Hinesburg Town Garage).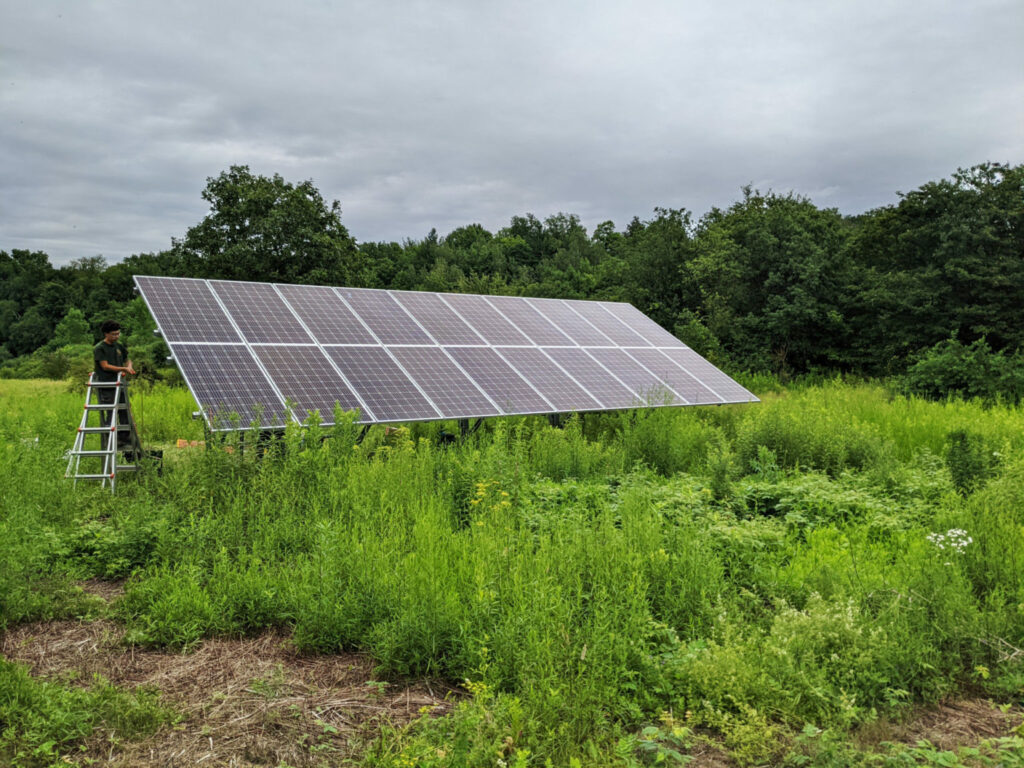 Would Ted and Kim recommend Building Energy?
Reflecting on their new solar and heat pump systems, Kim said:
We would absolutely recommend Building Energy.
She also noted that our project manager, Russ Flanigan, and the team were all great, delightful, and calm throughout the whole process:
They really knew what they were doing, and I loved working with them.
Thank you, Kim and Ted, for choosing Building Energy to work with you toward your sustainability goals!
Feel free to check out and share this video story with your friends and family!
Are you interested in running on solar, too?
For a free solar consultation, reach out to us at 802-859-3384, email [email protected], or fill out our contact form.