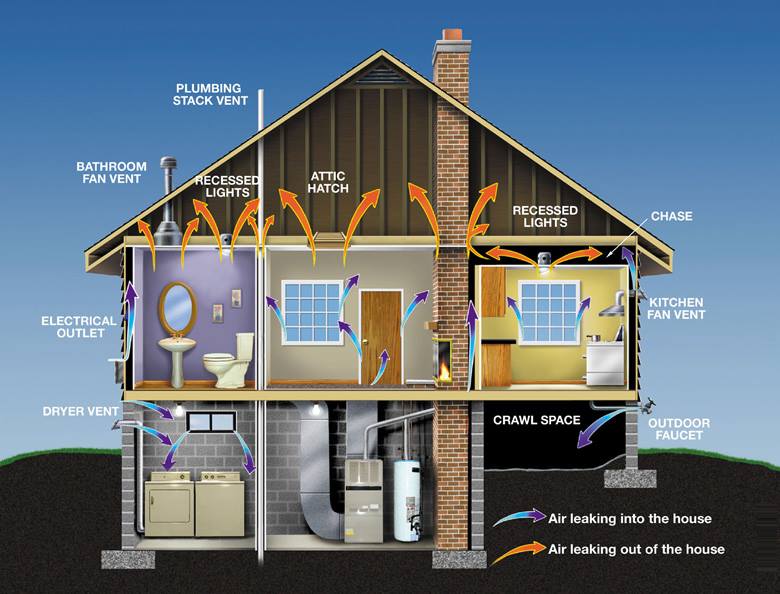 More and more, homeowners are prioritizing home energy efficiency and weatherization. With high energy bills and uncomfortable conditions at home, homeowners are seeking energy solutions. One of the best places to start is a home energy audit. Check out the top five reasons to get a home energy audit with Building Energy:
1. Boost Energy Efficiency
Many of our customers choose to start with an energy audit before they invest in other home improvements or upgrades. Other customers schedule an energy audit to address issues such as drafts, air leaks, ice dams, poor ventilation, moisture, or condensation. Whether you are new to your home or newly ready to tackle home improvements, you can gain a better understanding of your home's current energy consumption with an energy audit.
No matter the season, energy audits are a great way to determine which measures would best help to make your home more energy-efficient. When you make energy efficiency upgrades, you can reduce not only your home's total energy use, but also your home's reliance on fossil fuels, carbon footprint, and environmental impact.
2. Prioritize Home Improvements for the Biggest Impact
An audit includes a thorough inspection of your home, appliances, heating and cooling systems, and thermal envelope (i.e., windows, doors, basement, attic, crawlspaces). Our BPI Certified Energy Auditors use specialized equipment including infrared cameras and a blower door depressurization test. After the audit, our energy auditors will send you a detailed report with their findings, energy-saving tips, and work recommendations for energy improvements with itemized costs and estimated applicable rebates. Moving forward, our auditors are ready to help you prioritize projects based on cost and savings estimates. All in all, our customers appreciate having a clear to-do list as they plan and budget future home improvements.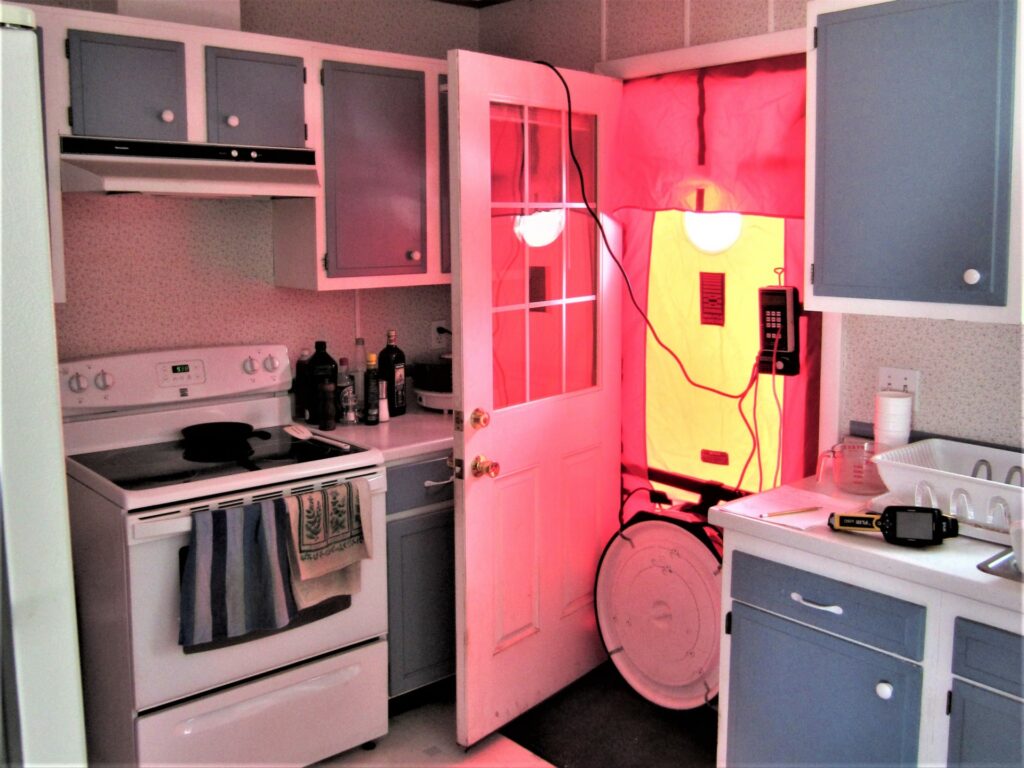 For some of our customers, a home energy audit has also been an important first step on their path toward a high-performance, net-zero, or green home. One of our customers V.M. started with an energy audit and eventually invested in a whole-home renovation. Indeed, Building Energy has been a leader in building and retrofitting high-performance homes in Vermont since 1981. We utilize a whole-home, whole-systems, or holistic approach that incorporates conservation, efficiency, and renewable energy.
3. Make Your Home More Comfortable
Most of our customers are seeking whole-home comfort. In addition, they want a healthy living space they can use in any season. When scheduling their energy audits, they may note how their homes can get too hot in the summer or too cold in the winter. Further, they might mention how one of their rooms does not cool or heat very well. Our highly trained and experienced energy auditors will assess your home's heating and cooling system and how to distribute air more evenly throughout your home. Plus, you can discuss the possibility of energy-efficient cold climate heat pumps or solar with them.
When it comes to drafts and air leaks, our customers come to us with concerns about many different spaces, including but not limited to the foundation, floors, walls, windows, doors, specific rooms, unfinished spaces, new additions, chimneys, vents, electrical outlets, and recessed light fixtures. With years of training and experience, our auditors can readily evaluate your home's current insulation levels and help you understand and fix any drafts and air leaks.
4. Save Money
Whether you have had high energy bills for years or were recently shocked by a new bill, you can save money on your energy bills by investing in weatherization and energy efficiency. According to the U.S. Department of Energy, "homes and commercial buildings consume 40% of the energy used in the United States. Of the $2,000 the average American spends paying for energy annually, $200 to $400 could be going to waste from drafts, air leaks around openings, and outdated heating and cooling systems. By reducing these losses through energy efficiency upgrades, you can save money and be more comfortable in your home or business."
With an energy audit, you also become eligible to receive Efficiency Vermont, Vermont Gas (VGS), and other rebates and incentives for thermal improvements you make to your home. As a Home Performance with ENERGY STAR contractor and a member of the Efficiency Excellence Network, we are more than happy to help you take advantage of these incentives.
5. Increase Your Home's Value
Last but not least, investing in an energy audit and weatherization work can also increase your home's property value. According to the Appraisal Journal, "for every $1 decrease in annual energy costs, the market value of a home increases by $20. If you decrease your energy costs by $300 per year, the value of your home increases by $6,000. Investing in your home's energy efficiency takes money. Fortunately, your return on investment is around 16% per year, after taking into account the money you spent on the improvements."
Are You Ready for Your Home Energy Audit?
If you are interested in learning more about or scheduling an energy audit, fill out our Contact Form, send an email to [email protected], or call us at (802)-859-3384. We look forward to hearing from you!