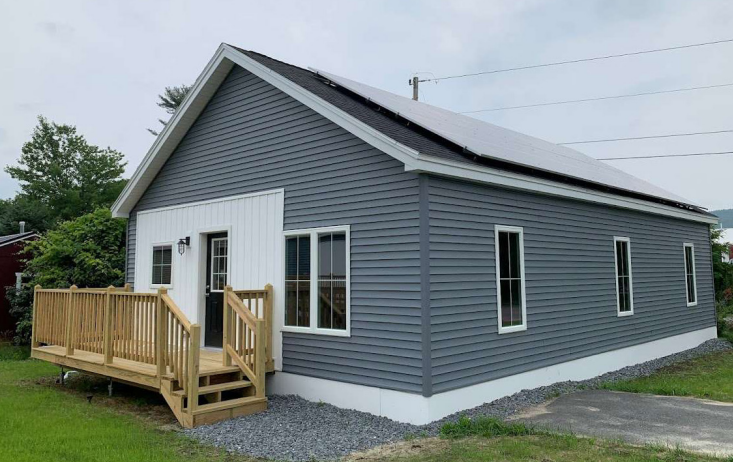 In early 2021 Nicola Anderson, Director of Real Estate Development at Downstreet Housing & Community Development connected with Nik Ponzio, Lead Solar Engineer at Building Energy, to collaborate on installing rooftop solar for three homes in Bradford, Vermont. The three homes were part of the Whistlestop Mobile Home Project.These homes were recognized by Efficiency Vermont with the Residential New Construction Affordability Award for 2022. The Whistlestop Mobile Home Park was focused on "bringing attractive, affordable, decarbonized homes to families with children experiencing homelessness living in this unprecedented environment of Coronavirus" according to Nicola Anderson. Residents have minimal energy costs due to efficient water heaters, heating from a heat pump system, and an efficient ventilation system.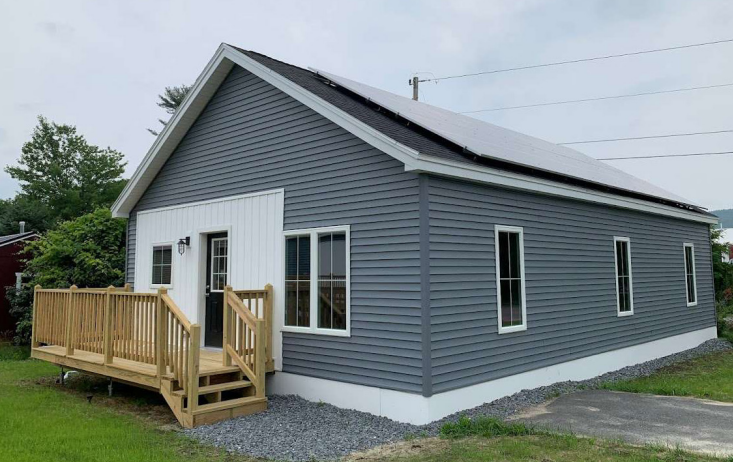 All three homes include solar systems installed by Building Energy. The 2 bedroom units have 7.14 Kilowatt systems and the three bedroom has a 8.4 Kilowatt array. The builders, KBS homes, manufactured these homes at their factory in 2 weeks. Site work and other complications due to COVID and supply chain issues extended the timeline of finishing these homes for an additional four months. All three homes were awarded to families that were previously homeless. Other efficiency measures that were implemented include high levels of insulation, detailed air sealing, triple-paned windows, high quality materials, and finishes that reduce VOC off-gassing.
Moving forward, Downstreet is looking to secure funding for similar projects in the future to enable more affordable home ownership options. For this development, COVID relief funds were secured and Downstreet has project based vouchers throughout the state with the housing authority to house previously homeless families. Similar housing models can continue to exemplify how a cost-effective approach can take advantage of vacant lots to provide affordable housing while revitalizing a community.